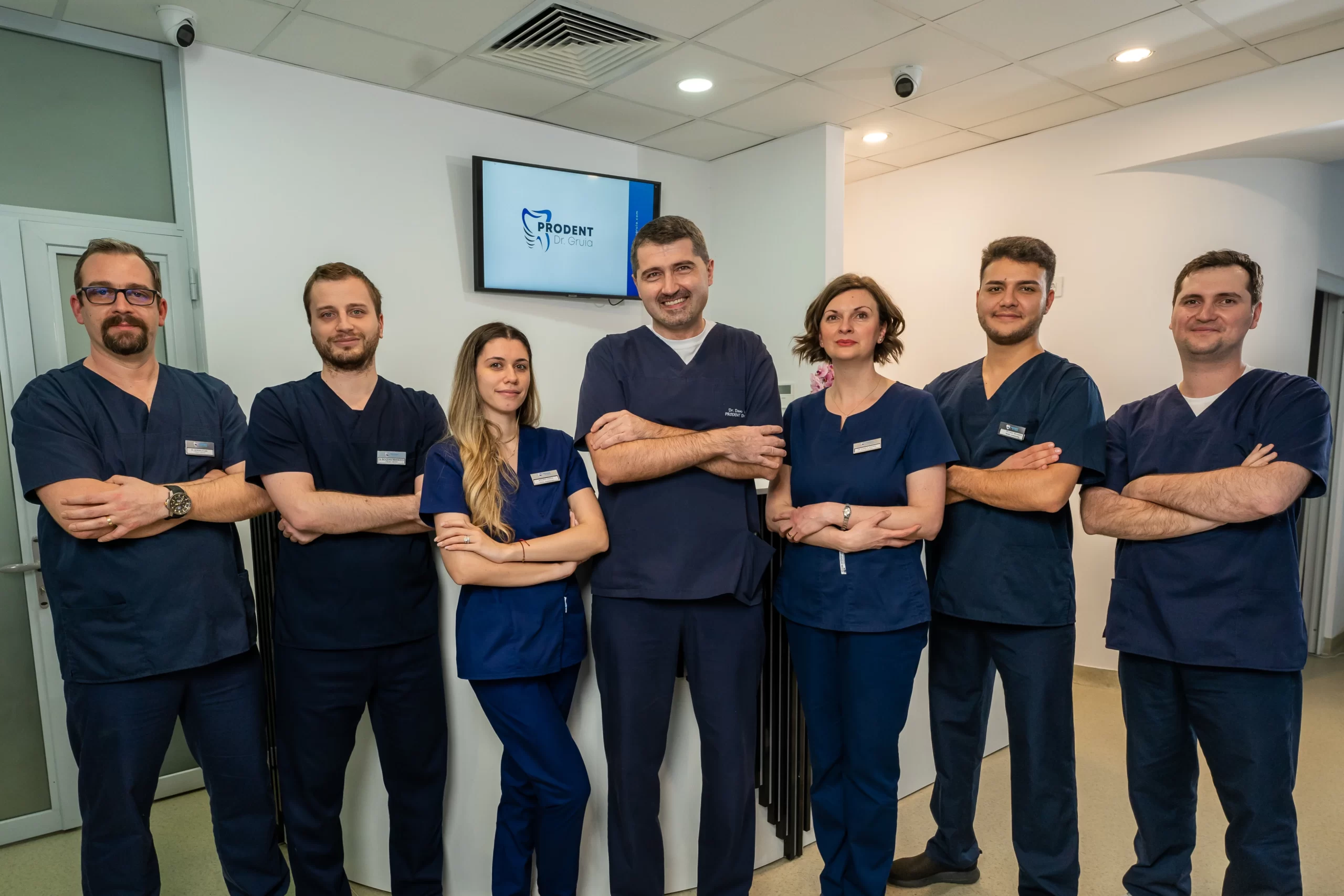 ProDent Dr.Gruia is the dental clinic where the foreign patients are welcomed and can solve their dental problems at lower costs and at very high standards.
The continuous investing in the individual and professional development of the team, together with the latest technology, represents the perfect association for successful dental treatments. International training sessions, high tech gadgets and friendly location are all proof of the fact that the dental medicine is a vocation, its purpose being treating the individual, instead of only treating his teeth.
Through mainly international training courses, our team gathered precious information regarding the latest process improvement techniques and also about the implementation procedures of the newest technologies. Among the most important training courses attended, we can specify: FDI Singapore 2009, Europerio Viena 2012, ICOI Istanbul 2013, GNYDM New York City 2014, Europerio Londra 2015, etc.